Our comprehensive tree services will leave you with a healthier yard.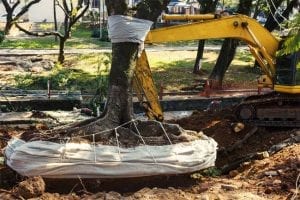 At Wes' Tree Service, we do everything we can to protect and preserve your trees, whether you live in the city limits or are part of a rural area. As tree care experts, it's important to us to provide the solutions you need to manage and maintain your healthiest trees, as well as keep your landscape looking its best.
We understand that sometimes you may have diseased or damaged trees that cannot be saved. If we determine that this is the case, our team will be happy to discuss the tree removal options available to you to protect your remaining landscape and leave your lawn ready for planting something fresh and new.
As part of the tree removal process, we'll always put safety first by making sure that surrounding trees, homes, and people are not at risk. We can also provide stump grinding services once the tree is effectively removed and help you determine whether you would like the area backfilled for future planting purposes. Our comprehensive services not only leave you with a healthier yard, but also offer opportunities to enhance your landscape over time.
It is very important to leave the tree removal process to our professionals. We do everything we can to save your tree first before recommending tree removal as the best solution. You'll find that our tree care experts are committed to providing you with the best tree services in Barrie, Ontario.
Contact us at Wes' Tree Service if you have questions about tree removal or would like a tree assessment.
.
---
At Wes' Tree Service, we offer tree removal services in Barrie, Innisfil, Muskoka County, and Simcoe County, Ontario.