Don't let a tree disease rob you of a tree you have loved for years.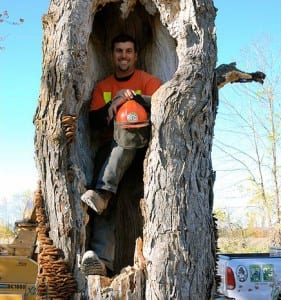 It can take decades for a tree to reach maturity, so having to start over with a new sapling because a tree disease has felled one of your beautiful trees is not something you want to do. You don't want to have to wait years for beautiful shade, luscious fruit or nuts, or grand appearance. The good news is that with our professional arborist services at Wes' Tree Service, your tree may be able to be saved. We have the training and expertise to resolve most tree diseases before they kill your beloved trees.
One of the keys to getting the results you desire is to catch a tree disease as early as possible. It is also possible to prevent tree diseases with proper care. With our annual tree care services, you may never have to worry about tree diseases robbing you of your favourite trees. It is our passion to promote long-term health and preservation of trees. Although we can provide tree removal services, we prefer to use that as a last resort. It pains us to need to remove a tree due to advanced and avoidable tree disease, as much if not more than it would pain you to lose one. We do all we can to treat your diseased tree and prevent tree diseases, so you can enjoy it for years to come.
Through our annual tree care and providing you with all the information you need about the needs and proper care of your trees, it is our goal to avoid tree diseases and other problems that could rob you of a tree you have loved for years. We serve the Simcoe & Muskoka County, Ontario area with tree services from highly trained and certified experts with years of experience.
---
At Wes' Tree Service, we can identify tree diseases in Barrie, Muskoka, and Simcoe County, Ontario.