Keep your trees healthy and disease-free with our regular checkups or tree disease services.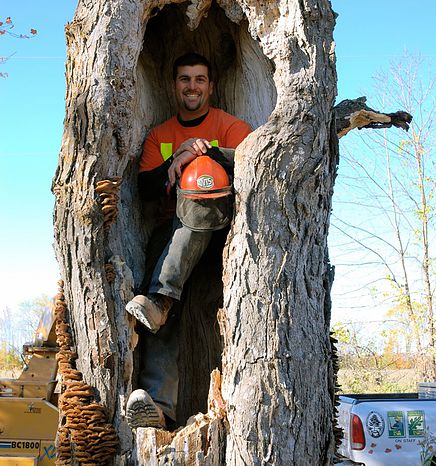 Just like any other living thing, trees can contract diseases that can make them sick or be potentially life-threatening. However, because trees don't cough or sneeze, we often don't know that they have a problem until it's too late! At Wes' Tree Service, our arborists are experts in trees and the tree diseases that can affect them in the Barrie, Ontario area. If you are worried about your tree or would like a little preventative care, we can certainly help!
Tree diseases have the best outcomes when they are caught early– after all, an ounce of prevention is worth a pound of cure, right? This means that regular check-ups for your trees, just like you would have an annual visit with your doctor, can save the life of your tree by catching a tree disease early. Some common tree disease symptoms include dying areas of the tree, hard or abnormal growths on the trunk or branches, mildew that appears powdery, peeling bark, and leaf discoloration. Some of these things can be normal occurrences for trees at certain times of the year, but calling us at Wes' Tree Service to check out your tree if you see any of these signs is always a good idea.
At Wes' Tree Service, we want you to be able to enjoy a full, comfortable shade from your trees for decades to come. We work hard to preserve any tree that we can rather than immediately jump to the conclusion that it needs to be cut down. If your tree has a tree disease, we will try to save it if we can. If you are seeing abnormal signs in your trees, give us a call today.
---
At Wes' Tree Service, we can identify tree diseases in Barrie, Muskoka County, and Simcoe County, Ontario.