Since we started our operations in 2002, we have maintained a reputation for service excellence in the field of tree care.
At Wes' Tree Service, we were founded in 2002 and initially started off providing tree care services to homeowners. Thanks to our commitment to quality workmanship and excellent service, we have since expanded our operations and now offer service to both residential and commercial organizations throughout Simcoe and Muskoka County.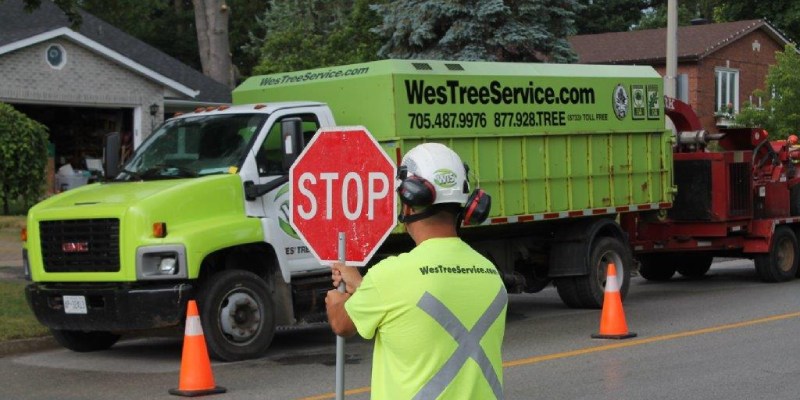 Our mission is to be the only place home and business owners need to turn to in order to preserve the long-term health and vitality of their trees. For this reason, we provide a wide range of services, which include tree removal, tree pruning, block pruning, stump removal, and many, many more. If you are unsure of which service you need, you can rest easy knowing that our team will make recommendations that are in your best interests.
When you turn to us, whether it is to prune a few trees in your front yard or to remove trees from your office's landscaping after a large storm, our job isn't done until you are satisfied. Our clients can attest to the quality of our service, and we would be more than happy to provide you with a few referrals before you choose us as your primary tree care provider.
Every day, we strive for excellence in our field of arboriculture, and it shows in our work. We are "Picking Up Where Mother Nature 'Leafs' Off". Contact us at Wes' Tree Service today to find out more about our quality tree care services and what sets us apart.