Call us at Wes' Tree Service for stump removal at your Barrie property.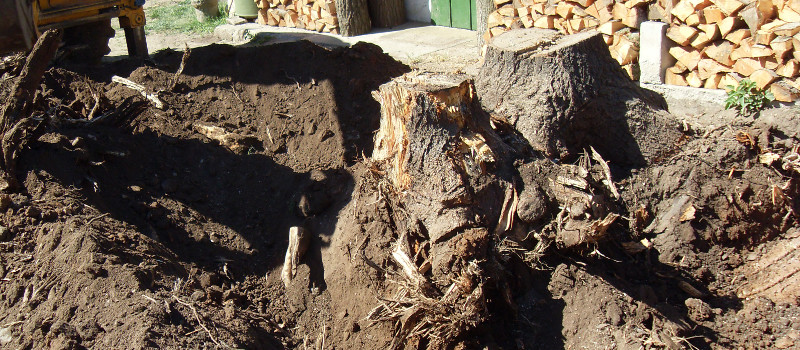 Updating the landscaping at your property comes with a number of benefits, including increased value and improved curb appeal. By adding new trees or replacing dead ones, you can also enjoy the advantages of having lush, full landscaping, such as improved air quality and shady space to relax. However, replacing your landscaping is challenging when you have tree stumps left behind. You'll have to plant around them or try to remove them, which is challenging and can be dangerous. If you don't have the right equipment to remove stumps, you could end up hurting yourself.
Instead of trying to take this task on yourself, call us at Wes' Tree Service for stump removal at your Barrie, Ontario property. We provide stump removal, along with a variety of other tree services, giving you the landscaping you've always wanted without having to take part in hours of back-breaking work. Our arborists will bring the proper equipment to your property and cut the stump into small wood chips.
If you're tempted to leave the stump behind, consider the cons of unsightly stumps within your landscaping. Not only do they look unappealing, but they can also pose a tripping hazard as you're trimming your lawn or running around with your kids. Old stumps often attract beetles, ants, and other pests, which you don't want living in your yard. These cons make it obvious that stump removal, handled by a skilled professional, is the right option for your landscaping. Contact us at Wes' Tree Service to schedule your stump removal service.
---
At Wes' Tree Service, we offer tree stump removal services in Barrie, Muskoka County, and Simcoe County, Ontario.