Our tree removal process will safely and effectively get rid of unwanted trees on your property.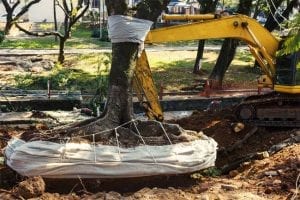 Do you have a tree that you want removed? Do you have a dead tree that you worry will not be able to stay standing through the next storm? No matter your purpose for tree removal, you should know that tree removal is not as simple as deciding where the tree will fall and cutting it in the right direction, although those things are both important! Tree removal is a specific and careful process that should always be done by professionals like ours at Wes' Tree Service. If you need tree removal in the Simcoe County, Ontario area, we want to help.
Because we have been removing trees in the area for several years now, you can trust us when we come to remove any number of trees on your property. We have the large equipment that is necessary when it comes to removing the behemoth trees that have been overgrown for generations right down to the stump grinders that are necessary for ridding your property of that one last reminder of your tree removal. No matter the size or complexity of the tree that you want removed, our tree removal services carefully and precisely take care of the tree removal process while considering properties, utility lines, and other structures in the area that could be affected by this process.
Whether you want to build something on your property where a tree is located, you need a dead tree removed, a tree has grown too close and too large near your home or you just dislike a certain tree, we are here for your tree removal needs. Contact us today at Wes' Tree Service.
---
At Wes' Tree Service, we offer tree removal services in Barrie, Innisfil, Muskoka County, and Simcoe County, Ontario.