Get those unsightly stumps out of the way with stump removal.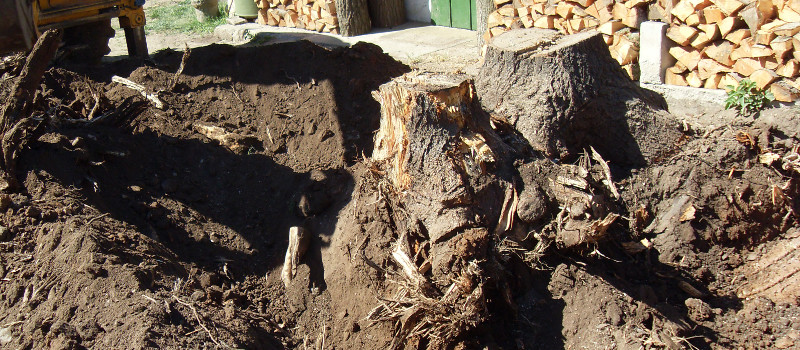 Once a tree is removed, you can see the sky clearly once more and you don't have to worry about tree limbs getting too close to your roofline during a stormy day in Muskoka County, Ontario. While you might not shudder every time there is a windy day after your tree is gone, you still might shudder every time you see the ugly stump that is left behind. Here at Wes' Tree Service, we want to help you look upon your landscape with nothing but pride once again with our stump removal service.
With stump removal, we come and take care of the tree stump for you using a specialized piece of equipment called a stump grinder. Using various methods, including a stump grinder, we are able to remove the stump completely down to the portion of the stump that is under the ground line. After the stump is ground down into mulch, you can either choose to have the mulch cleared for dirt and re-sodding or you can choose to keep the mulch until you choose what you'd like done with this newly cleared space. The choice is up to you but the option that you won't have is choosing to ignore the unsightly stump any longer.
If you are looking at stump removal options, we want to help you here at Wes' Tree Service. With decades of experience, qualified professionals and the equipment that is needed to make short work of any stumps that you might have in your yard, there's no one better! Give us a call today to learn more about the stump removal process.
---
At Wes' Tree Service, we offer tree stump removal services in Barrie, Innisfil, Muskoka County, and Simcoe County, Ontario.