Are you wondering if one of your trees needs to come down? In some cases, it can be easy to tell if a tree is dead or nearly so, but there are times when it may be harder to assess. Here at Wes' Tree Service, we can help you determine if your tree can be brought back to health with the right care or if it is no longer able to be helped. If you do have a dead tree, it is important that the tree is removed in a controlled environment. Professional tree removal is not just a luxury service, but an essential plan for keeping your property and those on it safe.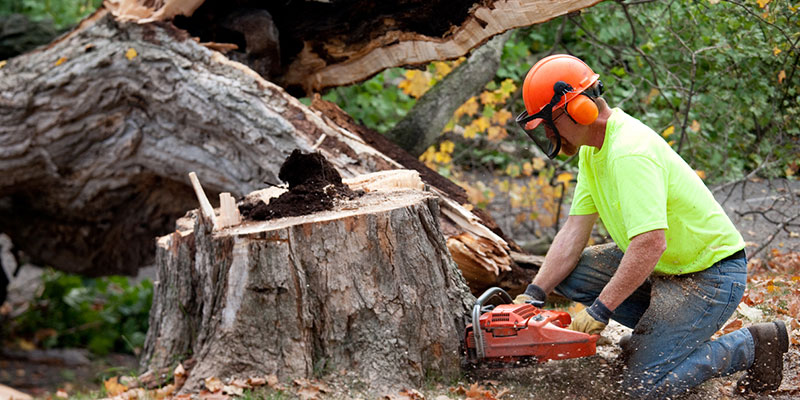 Fall prevention: When a tree is no longer strong enough to withstand storms, it poses a risk of falling and damaging your home or bringing harm to people nearby. Professional tree removal eliminates that risk.
Specialized equipment and training: The actual process of removing a tree requires careful planning, sufficient manpower, and specialized equipment. Here at Wes' Tree Service, we have the experience and understanding needed to make sure your tree is removed without posing a risk to anyone nearby. We also have needed insurance so that you will not be held liable for any accident that may occur during the process.
Stump removal: A remaining tree stump and its roots can become a tripping hazard and obstruction in your yard. Removing a stump can be difficult and hazardous. We can do your stump removal efficiently and carefully, so as to not cause damage or harm.
Let our friendly and experienced team at Wes' Tree Service help you with your tree removal. Give us a call today.