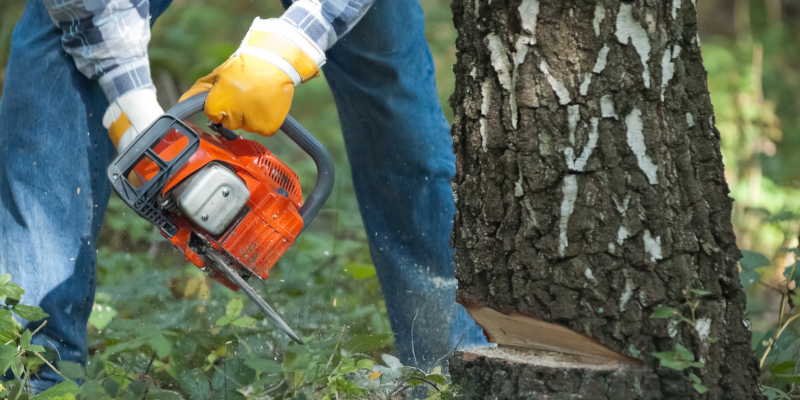 There is nothing more wonderful to look at as a property full of big, beautiful trees. They add character to any property, and they look amazing. Sometimes, however, a tree can become damaged by a storm or by a disease and it needs to be removed. You might wonder what is the best way to cut down the tree. What tools do you use? What safety precautions need to be taken? What is the best way to remove the tree stump? What do you so with all the branches, leaves, trunk, and stump when everything is all cut down? Take all the guesswork out of cutting down a tree by hiring a professional tree service company to handle tree removal for you.
It is such a great idea to hire a professional for tree removal because they know exactly what they are doing. They know how to cut down a tree safely and will make sure nothing is damaged and no one is hurt in the process. But before they cut anything down, they will look over the tree to make sure it is in fact too far gone and does need to be cut down. Sometimes the tree can be saved and repaired so that it does not have to be cut down and destroyed. If they determine that it does need to be cut down, they will do so with great care. They will also handle the stump removal and will haul everything away for you. You will not have to worry about the mess of what to do with a dead tree.
If you are looking for a professional and reliable company for tree removal, contact us today at Wes' Tree Service. We can help you by safely removing your tree. You will not have to worry about anything, as we will take care of everything. We also provide a number of other tree services that you might want to take advantage of. We can help you have beautiful and healthy trees!