If you have ever had to cut down a tree, you know how incredibly hard it is to remove the stump. Whether the tree is damaged, unhealthy, or you just need to clear space, removing the stump is likely going to be the hardest part of cutting down a tree. Stump removal is often backbreaking work and can take so much time, especially if it was a very large tree. If you have multiple trees that you have cleared and the stumps need to be removed as well, it can seem like an impossible job. What you need is to call in a professional who has the tools and skills to remove even the most stubborn tree stumps for you.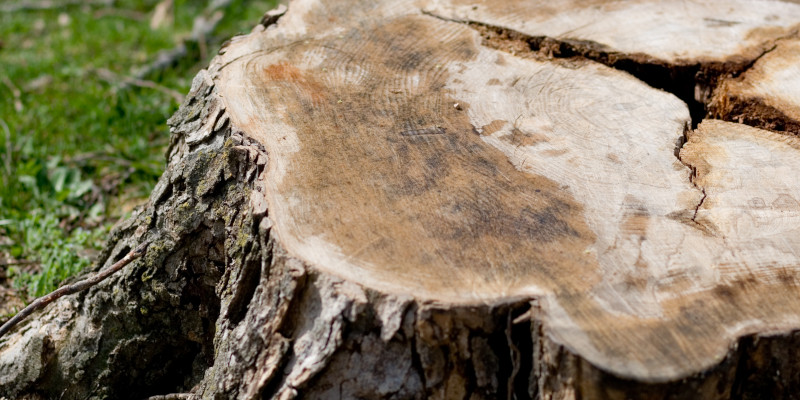 Many factors go into stump removal, and it can be done differently depending on the size of the stump, the type of tree that was removed, and how old the tree was. Different removal techniques will be used to remove the stump, and we will know exactly what technique will to use once we look at the stump. We will know if the stump needs to be dug out, grinded out, or cut into pieces to remove it. Our crew will work quickly and efficiently to remove every stump you need removed. We will even clean up the mess and take the stumps with them to dispose of them or turn them into wood chips or mulch.
If you need stump removal done on your property, call us today at Wes' Tree Service Inc. We work with homeowners, builders, developers, municipalities, and commercial establishments, providing exceptional service and quality tree care. We can remove tree stumps for you easily and will have the area cleared in no time. Don't hurt yourself trying to remove a stubborn tree stump yourself– we can provide you with professional tree stump removal, no matter how big of a job it is.