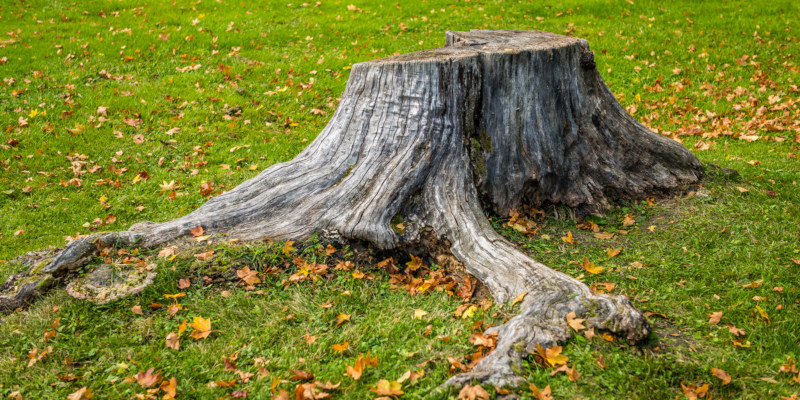 Removing a tree stump from your property can be backbreaking labour. Tree roots can be very deep and can expand all over underground, which makes removing tree stumps very difficult. Often, you cannot just pull the stump out of the ground; you have to really work for it to remove the entire stump. When the tree roots go deep underground and extend out, it requires a lot of digging to get the roots out. This can be very difficult and can take up a lot of time. When you have a tree stump that you need to get rid of, the best thing to do is to call in a professional tree service company to help you with stump removal.
Hiring a professional for stump removal will save you much time and effort. What might take you days will take them merely hours. They will have a team of professionals that are experienced with tree stump removal and will know exactly what to do to safely remove the tree stump. They will also have all the right equipment and tools to get the job done right. They will often bring in a stump grinder that can have the tree stump taken care of really quickly.
Contact us today at Wes' Tree Service if you need help with stump removal on your property. Our team of trained professionals can have that stump gone quickly. We are very reliable and will show up on time, ready to get to work.