Trees are beautiful features that provide many benefits to all people. Many people may not think much about how to care for their trees until there is a potential issue, but there are many things that can be done to protect and promote the health of trees.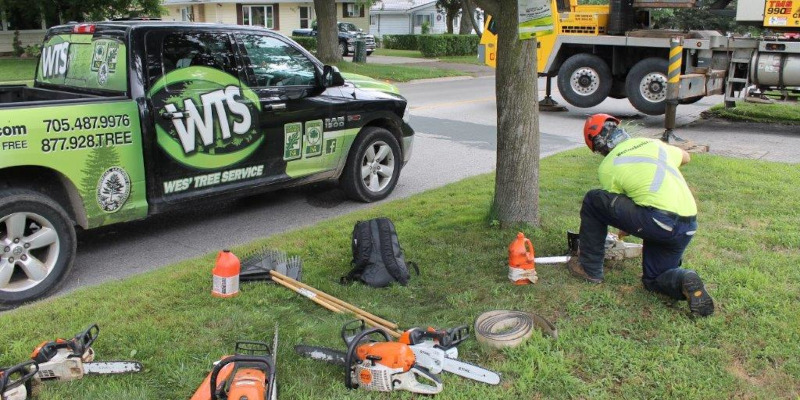 Tree pruning is one way you can maintain the health of your trees, and while you may be tempted to do this on your own, it is highly recommended to call in a professional arborist for all of your tree pruning needs. Arborists specialize in tree care and know exactly how to prune trees to keep them healthy, strong, and safe. An amateur can easily over-prune a tree or cause irreparable damage, whereas an arborist will work with the tree to optimize all pruning efforts. Tree pruning can also be a dangerous endeavour, and a professional team will have the experience and necessary tools to perform a safe and efficient job.
Tree pruning is a great way to promote growth and support the structure of the tree. Pruning can be done in such a way to manipulate growth patterns and help maintain the structural integrity of the tree to prevent broken branches and limbs. Tree pruning should only be performed during dormant growing times to prevent damage to the tree, and a professional arborist will be aware of that.
At Wes' Tree Service Inc., we offer tree pruning services in the Simcoe County, Ontario area. We provide homeowners and businesses with the best options for trees in the area. Our team is dedicated to providing clients with knowledgeable information about the needs and proper care of their trees, including when and why they should be pruned. It is always our goal to promote the long-term health and preservation of your trees, and removal is viewed as a last resort.
If you are looking for excellent service for all of your tree pruning needs, look no further. We take safety seriously and are able to properly support the growth and care of your trees to protect your home and family. Give us a call today to see how we can provide caring support for the trees on your property!