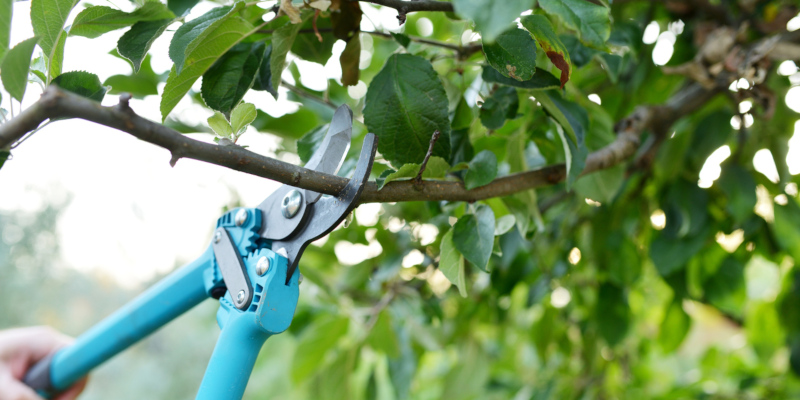 Trees are some of the most beautiful things that you can have on your property. They look thick, green, and lush in the spring and summer. They provide the perfect place to set up a picnic because you can set your blanket up in the shade they provide. In the fall, the leaves turn beautiful colours, like red, yellow, and orange. The leaves fall and provide an opportunity to jump in big piles of leaves. In the winter, trees become snow covered and create the perfect look of a frosted winter wonderland. Trees are beautiful in all seasons, but you have to be diligent at taking care of them to keep them looking beautiful all year long. Tree pruning is a great way to show your trees some love and to keep them looking their best.
You may be wondering how to go about tree pruning. What do you do? How much do you prune? There are a lot of things you need to know before you jump in and prune your trees. If you prune them too much it can be harmful to the tree. This is why it is a good idea to hire a tree service to take care of all of your tree pruning needs. A team of professional arborists will know exactly what to do to care for and prune your trees. They will know the exact way to prune the trees, how much to prune, and how to care for trees that are not healthy. They can remove dead or sick branches to keep the rest of the tree healthy. They can also give the trees a nice, beautiful shape so they look their best.
Contact us today at Wes' Tree Service if you would like to schedule tree pruning for your property.