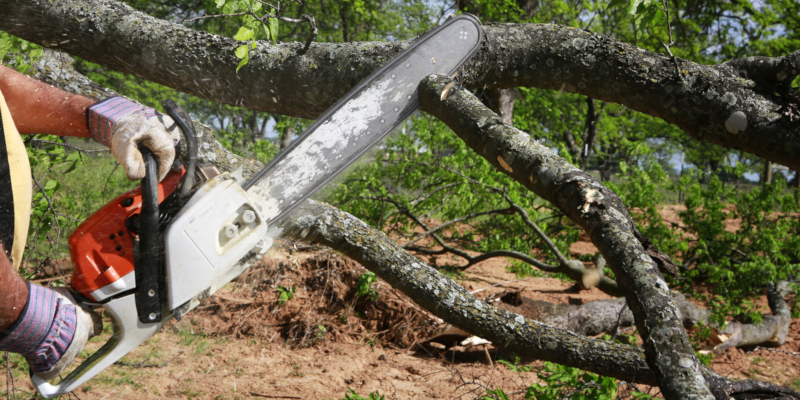 No matter how big or small the trees on your property are, you will likely have a tree branch that needs to be removed at some point. This could be because it was damaged by a storm, or because the limb is diseased. No matter what the reason is, you need to get it done fast in order to prevent the entire tree from becoming damaged, or even to prevent the branch from falling and hurting someone or damaging your property. Cutting off a tree branch can be a big job, which is why you should call a professional tree service company to come and do the tree branch removal.
When you use a professional for tree branch removal, you will know you are getting the best services possible for your tree. A professional knows exactly where to cut the branch to make sure the rest of the tree can stay healthy. The other thing you need to think about is safety. Trees are tall, and climbing them and cutting off a branch without the proper safety equipment can be very dangerous. A professional will have all the tools and equipment to safely remove a tree branch, and you will not have to worry about injuries. They will also clean up the mess and haul the tree branch away for you. This is a great benefit because it can save you a lot of time and the hassle of trying to get rid of the huge tree branch.
If you are looking for a reliable and knowledgeable company for tree branch removal, contact us today at Wes' Tree Service. We do work on both residential and commercial properties. We know exactly how to best care for your trees and can get tree branch removal done safely and effectively. You can count on us to get the job done.