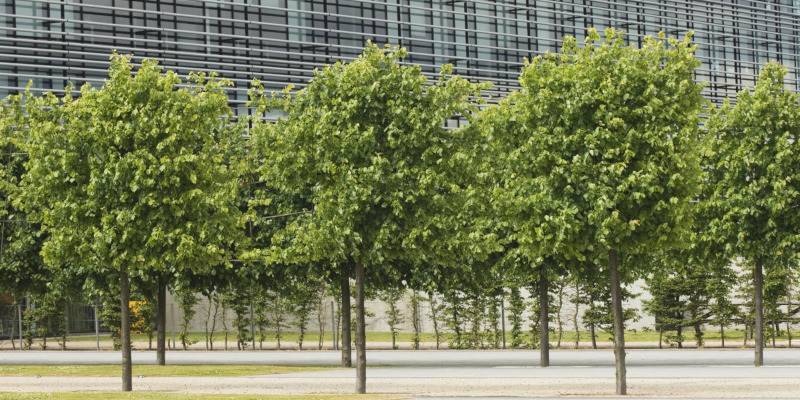 When you own or manage a commercial property, there are many things that need to be done to make the property look good. Curb appeal is just as important for commercial properties, so it is necessary that the property looks nice and well maintained. The landscaping on the property is very important because if it looks overgrown and neglected then it will reflect negatively on your property and you could lose business. The trees on your property need to be well cared for. There is nothing more beautiful and appealing as a nice, healthy tree. If the trees on your property need a little tender love and care, you should hire a professional for commercial tree services.
Commercial tree services will be something that will make a huge difference in the curb appeal of your property. A professional team will come to your property and evaluate all of your trees. They will make sure they are healthy and are in good condition. They can then come up with a plan to help your trees look as healthy and as beautiful as possible. They can prune all the trees, giving them a nice shape, and remove any dead branches. They can also check the trees for any sign of disease that could end up killing the trees in the area. If anything is found, they can treat it and prevent it from doing any more damage.
If you are looking for someone you can trust for commercial tree services, call us today at Wes' Tree Service. We know trees and know exactly how to care for them.