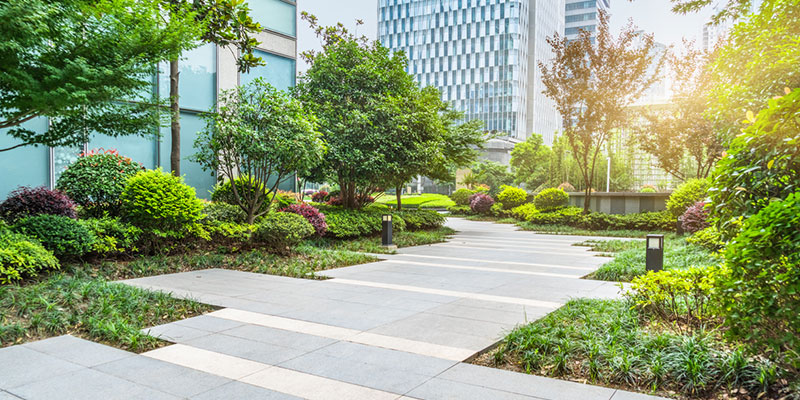 When you own any type of commercial property with landscaping, you know just how difficult it can be balancing taking care of your business, your home, and your business property all at once! If it feels like taking care of your own yard is cumbersome and time-consuming, then chances are good that you don't have the time left over or required to take care of your commercial property as well! Here at Wes' Tree Service, we want to help you take care of your commercial property with commercial tree services.
Business owners often don't have the time, energy or skillset to take care of the landscaping and trees on their business property. Even if you have relatively easy-going trees rather than high-maintenance or fruit trees on your business property, you'll still need the assistance of commercial tree services like those that we offer here at Wes' Tree Service.
When you have trees as part of your business property, hiring professionals to take care of them with commercial tree services makes your trees appear more attractive because they will be well-cared for. Healthier trees that are trimmed, pruned and regularly maintained are more attractive in general, leading to a more attractive landscape for your working environment.
In addition to making your trees look better for your business, commercial tree services also ensure that you don't have issues like diseased trees that could spread from one tree to another or create a potential hazard for employees or clients walking around your business space.
If you are looking for commercial tree services, please give us a call today here at Wes' Tree Service to learn more about the commercial tree services that we offer.