If you are in charge of the grounds for a commercial building, you know that it takes a lot of work and planning to keep everything looking good. You also likely know that beautiful landscaping makes an important impression on your customers and patrons. To help you, our team at Wes' Tree Service offers high-quality commercial tree services.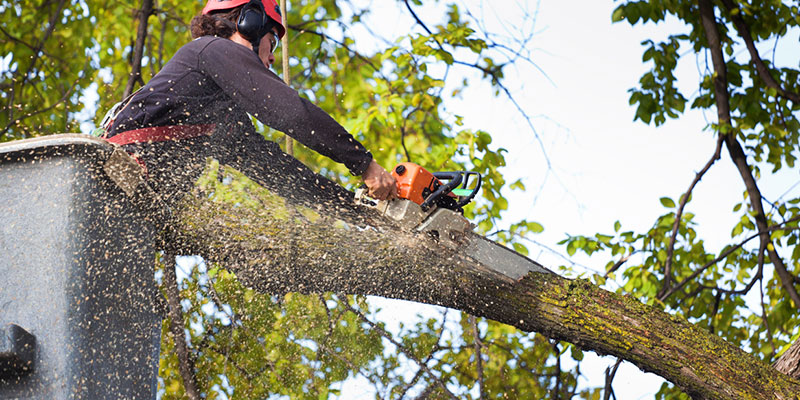 Aesthetics and planning: Trees are a great way to add beauty and shade. Our professional arborists can help you plan which trees to plant to create the look you want for your business. We can also keep your existing trees looking their very best.
Pest and disease prevention or mediation: Here at Wes' Tree Service, we have nearly twenty years of experience helping businesses and residents preserve the long-term health of their trees. We can help you prevent common pests and diseases that will be harmful to your trees. If problems already exist, we can mediate the problem and restore your trees back to health if at all possible.
Risk avoidance: Our commercial tree services can help you avoid several unnecessary risks. We can carefully remove weak or damaged branches so that they don't fall on people or structures. We also perform utility line clearing, so you don't need to worry about power outages obstructing your day.
Tree removal: If a tree is no longer serving its purpose, is dead or has become too diseased to help, we can remove the tree safely and efficiently so that it no longer poses a threat to your business and those visiting it.
When you want the best in commercial tree services, contact our team at Wes' Tree Service.